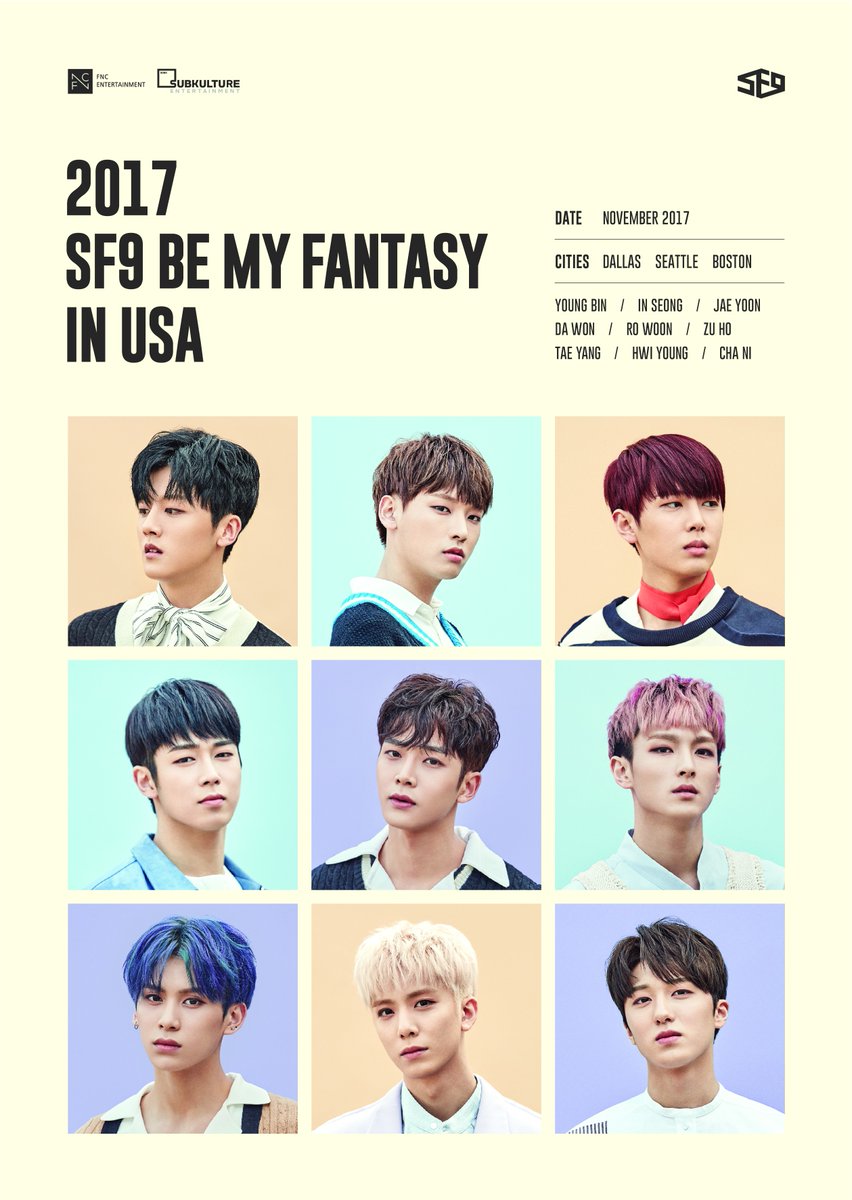 As many of you have heard by now, the months of February through April (of 2017) are full of concerts coming to North America. From Mexico to the USA to Canada, we have artists like Kim Bum Soo, Palo Alto, HyunA, BTS, B1A4, SHINee and plenty more visiting cities all over America. There are even torus that have been announced but not much details as of yet. To help you (and us) keep track of the many shows happening this year, we have made you a list of upcoming concerts happening in North America.
If you know of any concert events we have missed, please feel free to leave a comment below with a link to the event announcement.
---
This will be updated so sure to check back here for all updates.
February 10: Kim Bum Soo – USA (New York)
February 10: Palo Alto – USA (New York)
February 11: Palo Alto – Canada (Vancouver)
February 12: Jung Su Ra – USA (Cabazon-California)
February 10-19: Dumbfoundead – USA (Chicago, Las Vegas, Santa Ana, Oakland, Los Angeles)
February 24: MC Jin – USA (San Francisco)
February 25: MC Jin & Junoflo – USA (Los Angeles)
February 25: Jung Dong Ha – USA (Rancho Mirage)
February 22-26: HyunA – Canada (Vancouver, Toronto, Montreal)
February 15- 20: B1A4 – USA (New York, Chicago, San Francisco, Los Angeles)
March 1-10: HyunA – USA (Chicago, New York, Dallas, San Francisco, Los Angeles)
March 3, 5: Illionaire – Canada (Toronto, Vancouver)
March 11: DJ DOC – USA (Indio)
March 10, 12: King Of Masked Singer – USA  (Newark, Los Angeles)
March 17: K-POP Night Out Showcase (SXSW) – USA (Los Angeles)
March 17-18: KCON – MEXICO
March 17-25: Jessi – USA (New York, New Jersey, Chicago, LA)
March 18, 19:  Hyorin – USA (New York, Los Angeles)
March 19, 20: SHINee – Canada (Toronto, Vancouver)
March 24, 26: SHINee – USA (Dallas, Los Angeles)
March 24: Giriboy & Blacknut – USA (Los Angles)
March 23-29 & April 1-2: BTS – USA (Newark, Chicago, Anaheim)
March 23, 28: Club Eskimo (Dean etc.) – Canada (Vancouver, Toronto)
April 5-16: B.A.P – USA (Atlanta, New York, Washington DC, Chicago, Dallas, Los Angeles)
April 14 – 15: Kim Jo Han & Shin Hyo Bum – USA (Los Angeles)
April 15: Joo Hyun Mi – USA (Los Angeles)
April 25, 28: EXO – USA (Los Angeles, Newark)
April 29: Korea Times Korean Music Festival – USA (Los Angeles)

HAHA & SKULL, SNSD's Tiffany, NCT 127, DJ DOC, Block B Bastarz,  Gummy, Min Kyung Hoon, Victon, APINK, Kim Yeong Im, Cho Hang Jo, Chu Ga Yeoul

May 3: K.A.R.D – CANADA (Vancouver)
May 5, 7, 10: KARD – USA (Chicago, Houston, Los Angeles)
May 6:

Identity LA: Concert and Celebration – USA (Los Angles)

Dean,

Us the Duo, Giraffage

May 8-14: Dean USA Tour – USA (Bay Area, Dallas, New York, Chicago)
May 13: DinDin Talk Fanmeet – USA (Buena Park)
May 12-14: Toronto K-POP Con- Canada (Toronto)
May 20: Lee Sun Hee – USA (Los Angeles)
June 16- 17: Ali & Shin Yong Jae – USA (Los Angeles)
June 17: K.A.R.D – MEXICO (Mexico City)
June 22-25: Kidoh S.O.H.K – USA (Dallas, Atlanta, Washington D.C., Los Angeles)
June 23-24: KCON – USA (New York)

CNBLUE, TWICE, GFRIEND, SF9, HIGHLIGHT, NCT 127, Zion T, KNK, UP10TION

July 11-27: G-Dragon North American Tour – USA (Seattle, San Jose, Los Angeles, Houston, Chicago, Miami, New York)
July 15: Jo Jang Hyuk & Sohyang – Indio (Agua Caliente)
July 12-24: Monsta X – USA (Chicago, New York, Atlanta, Dallas, San Francisco, Los Angeles [x2])
July 29: Roo'Ra & Country KOKO – USA (Indio CA)
July 30: G-Dragon North American Tour – CANADA (Toronto)
August 4: KYCC LA Benefit Concert – USA (Los Angeles)

Eric Nam, eSNa, Tim Hwang & more

August 6-12: JJCC Live In USA – USA (Chicago, Atlanta, New Jersey)
August 8-12: Eric Nam Live Concert – USA (New York, Atlanta)
August 10 – 11: Hwang Chiyeol – Canada (Toronto)
August 18-20: KCON – USA (Los Angeles)

SF9, Girls' Day, Seventeen, NCT 127, Heize, WJSN, VIXX, GOT7, Super Junior – D&E, WANNAONE, K.A.R.D, Astro

August 18-27: Seventeen Diamond Edge – North American Tour (Chicago, Dallas, Toronto, New York)
August 25-26: JYP LIVE USA – LA (Pechanga)
August 30 – September 15: Taeyang World Tour – USA & Canada (Toronto, New York, Chicago, Atlanta, Dallas, San Jose, Los Angeles, Vancouver)
September 2-9: K-POP SHOWCASE IN THE USA (New York City, DC Area, Atlanta, Miami, Dallas, Chicago)
September 15 – October 8: K.A.R.D Wild Kard Tour part 2 – USA (Minneapolis, Washington DC, New York, Miami, San Francisco)
September 26 & 29: Antenna Music – North America (LA, NY)

Sam Kim, TOY, Jung Seung Hwan, Lucid Fall, Lee Jin Ah, Kwon Jin Ah, Peppertones, Chai, & more

September 29-30: Guckkasten – LA (Pechanga)
October 12-15: LAKF – USA (Los Angeles)
October 21: Moon Myung Jin & Lyn – USA (Indio)
October 20-29: DAY6 Live & Meet – North America (Los Angeles, Austin, New York, Detroit, Toronto)
November 4: Turbo Fanmeeting – USA (Indio)
November 1-12 BewhY – USA (Los Angeles, Dallas, Chicago, Atlanta, Washington DC, New York)
November 15-19: SF9 Tour – USA (Dallas, Seattle, Boston)
November 18-19: Ailee – USA (Temecula) 
November 18, 20, 22, 25: We Effect – USA (Los Angeles, Toronto, Vancouver, New York )

Bill Stax, Blacknut, C-JAMM, Genius Nochang, Giriboy, Goretexx, Han Yohan, Osshun Gum & Swings