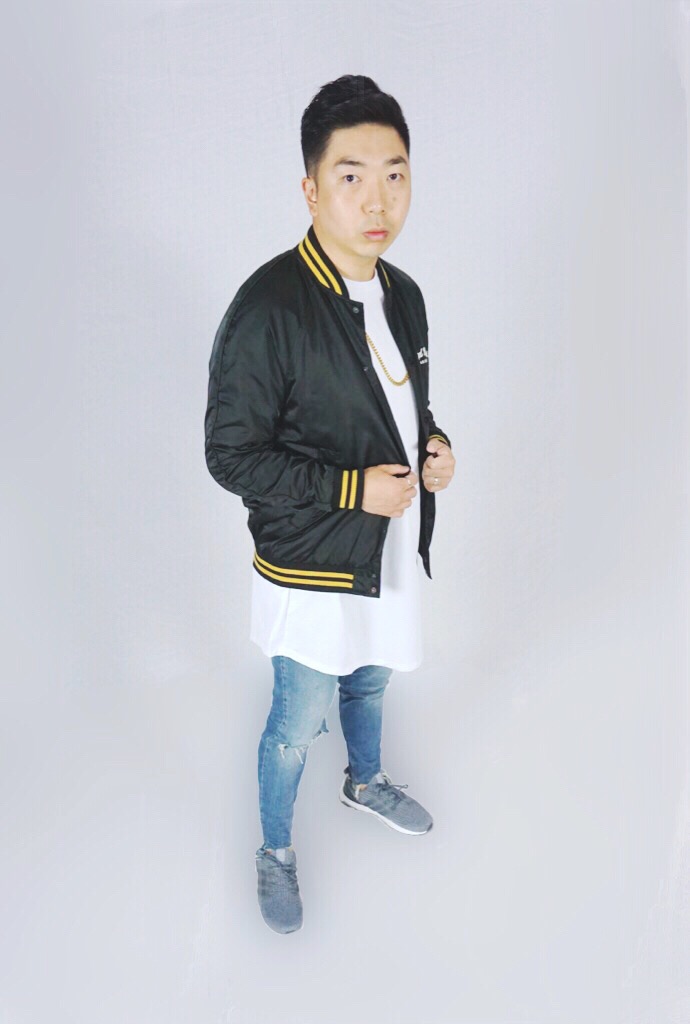 KAIROS, the amazing producer and songwriter from KAIROS Music Group has agreed to an exclusive interview.
KAIROS Music Group is currently with Warner/Chappell Publishing. The producer is known for his hit tracks, "Signal" which is by popular South Korean girl group, TWICE as well as, "That Girl" by Peniel of BTOB among many other tracks. Not only has be worked on tracks for artists but also Original Soundtracks for popular dramas, including "Moorim School".
Through this interview with HypnoticAsia, the songwriter and producer, KAIROS, talks about songs he has produced, his inspiration while inspiring upcoming producers; he says,"never let quitting be an option!". KAIROS also reveals his favorite track as well as his most successful one.
Be sure to read the full interview below to understand this producer who brings so many great tracks to the K-POP scene.
Interview
HYPNOTICASIA: Please introduce yourself to our readers.
KAIROS: Hey guys! My name is KAIROS. I am a producer and songwriter currently with Warner/Chappell Publishing. I worked on songs like "Signal" by TWICE, and "Yes No Maybe" by Suzy.
HYPNOTICASIA: How long have you been a producer for?
KAIROS:  I have been writing and producing for artists and record labels for the past 3 years as KAIROS. I was always involved in creating music working at various recording studios prior to my professional debut as a producer and songwriter.
HYPNOTICASIA: Has this always been your plan?
KAIROS: My dream was always to become a producer and songwriter ever since I was a kid. My original plan after college was to be an audio engineer because I was always interested in the technical side of great sounds and production.
HYPNOTICASIA: Who or what inspired you to become a producer?
KAIROS: Diddy. Back then he was Puff Daddy. He really understood the future of entertainment, and how to lead culture and lifestyle through the music he touched.
HYPNOTICASIA: What is the process like when fully producing a hit track?
KAIROS: I spend a lot of time on studying the vibe of the references and visualizing the direction the artist wants to go. For arrangements such as "Signal" by TWICE, I wrote the verse melody first to introduce certain rhythmic elements right away. I think that Every section of the song should feel strong enough to stand alone without a beat or melody. If people can recognize a few seconds of a song, you found yourself a "hit" factor.
HYPNOTICASIA: Do you prefer writing on your own or co-writing?
KAIROS: It depends on the song. I like writing with people because I get inspired. Sometimes, I ride the momentum that I built writing a song, and prefer to keep solely writing and focus on the song from start to finish. Other times, I like writing with people, because I get to hear a lot of great ideas.
HYPNOTICASIA: Do you already have an artist in mind when you begin?
KAIROS: Most of the time I do, but sometimes the songs end up with the artist that I least expect! It is a pleasant surprise.
HYPNOTICASIA: What is the difference of producing songs for artists versus OSTs? 
KAIROS: I focus more on emotion for OST's and less on performance elements like choreography. An OST record needs to capture a broader picture since the song comes in at many different scenes. A record from an artist usually has a theme, much like a K-Pop comeback title song.
HYPNOTICASIA: When you produce Original Soundtracks (OST), are you informed prior to producing that the songs are for a drama?
KAIROS: Sometimes, but it is not always the case. Songs can be requested from a producers' catalog that was meant for a different release.
HYPNOTICASIA: Is there an artist you have always wanted to work with that you haven't had the opportunity to yet?
KAIROS: Blackpink. I think my production and writing style can work well for them. That collaboration would be fun. BTS would be another one.
HYPNOTICASIA: Which song would you say is your most successful piece?
KAIROS: In terms of record sales, it is probably "Signal" by TWICE. But one of my favorite records that I wrote and produced is "Yejiapsa" by BTOB.
HYPNOTICASIA: We hear that BTOB's Peniel is your brother-in-law; what was it like working on the track, "That Girl" for his solo release?
KAIROS: It was a lot of fun! He's family, so the trust is there. It's easy to work with someone when we get each other. He even gets me when sometimes my ideas are a bit crazy.
HYPNOTICASIA: Where would you say you wrote/produced most of your music? (At home, studio, or someplace else?)
KAIROS: I have ideas constantly running in my head so my phone recorder is usually full. A lot of times I write melodies when I drive, but I love the vibe at the studio. That is where all of my ideas come together.
HYPNOTICASIA: What is your daily schedule like as a producer?
KAIROS: I'm on the clock 24/7. It's about life management and always trying to maintain a clear perspective, especially when you are leading a team. There are days when I come home between 9am – noon from a session that started the day before. Deadlines and different time zones can definitely mess up your sleeping schedule!
HYPNOTICASIA: What do you say makes your music unique?
KAIROS: My music is influenced by the culture and taste from the music that inspired me growing up. K-Pop is where I learned melody, but it was hip hop that taught me the foundation of my sound. I think all the different elements that influence my music makes my songwriting and production unique.

HYPNOTICASIA: What songs can we find on your playlist?
KAIROS: I have a playlist for every project for reference and inspiration. Few of the artists on my current playlist is Charlie Puth, AXSHN, Mozaroot, etc.
HYPNOTICASIA: Are any of them tracks you have written?
KAIROS: No, I usually never listen to my songs once they are released.
HYPNOTICASIA: What would be some advice you'd give to an aspiring producer?
KAIROS: Never let quitting be an option! Always surround yourself with inspiration and strong accountability. And remember that criticisms/failures are an important part of your journey, so learn to embrace them!
HYPNOTICASIA: Finally, what can we expect to see from KAIROS Music Group in the near future?
KAIROS: We are always working hard to deliver our best work with the biggest talents in the industry. You can expect to hear unique sounds and creativity. There are a lot of great songs that we are excited for you to check out very soon!
Fun Questions: 

HYPNOTICASIA: Best song to sing in the shower?
KAIROS: Recently.. "How Deep Is Your Love" by The Bee Gees
HYPNOTICASIA: My catchphrase would be…
KAIROS: "We need more bounce!"
HYPNOTICASIA: My most prized possession is…
KAIROS: Aside from my faith and family, my shoes.
HYPNOTICASIA: My go-to Starbucks drink is…
KAIROS: Caramel Macchiato. Extra caramel.
HYPNOTICASIA: The celebrity I would like to meet is…
KAIROS: Michael Jordan.
HYPNOTICASIA: The song that should play when I enter the room is…
KAIROS: "Wins & Losses" by Meek Mill
Connect with KAIROS: 
Connect with HypnoticAsia: