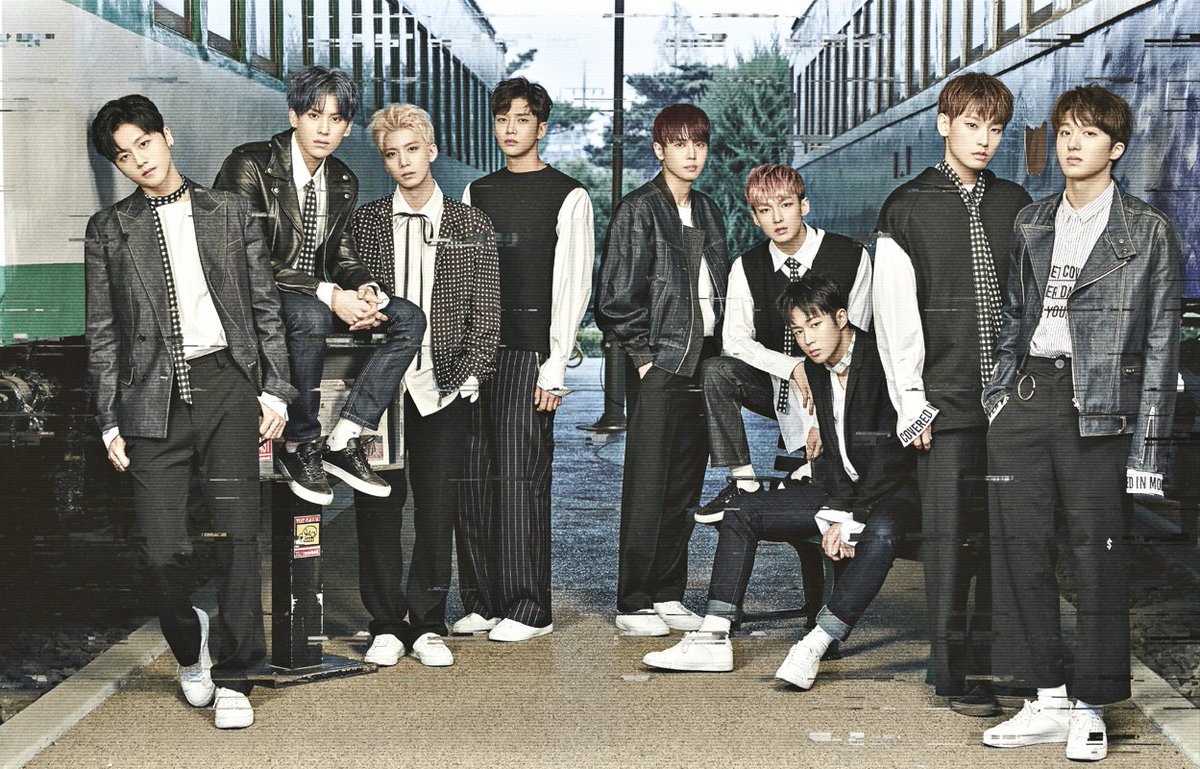 SF9 are back with the track "Easy Love"!
Not only is the music video for the title track "Easy Love" revealed, but their 2nd mini album "Breaking Sensation" has also been unleashed. Many have been eager for the release, not only due to SF9's increasing popularity but also due to the fact that the song was written by Shin Hyuk who is known for EXO's "Growl".
FNC Entertainment says, "SF9 who drew attention with their powerful performances from 'ROAR' have now returned with an emotional breakup song.  'Breakup' is the main theme of SF9's 2nd mini-album, 'Breaking Sensation'. Their new album conveys emotions of love and separation along with the scars and lonely feelings that come after. Their title track 'Easy Love' is an emotional breakup song which highlights the sad emotions felt after breakups. SF9 transform into futuristic boys who define their relationship through online communication and express the pain of breakups through their synchronized dance. Especially, hit song writer Shin Hyuk, who composed Justin Bieber's 'One Less Lonely Girl' and EXO's 'Growl' participated in the composition for SF9's title track, 'Easy Love'. Shin Hyuk brings out the characteristics of each artist and expresses it through his music. Many anticipate how he balances and demonstrates SF9's characteristics through new and catchy sounds to grab the attention of listeners. In addition to 'Easy Love', the mini-album is compiled of 6 tracks; 'Intro;이별 즈음에', Watch Out', Hide and Seek', 'Fall Down' and 'Why'. The rap lyrics for all tracks are written by SF9's rappers Zu Ho, Young Bin, Hwi Young and Cha Ni. They convey emotions which are relatable to listeners who are in their 10's and 20's.  'Breaking Sensation' is SF9's new album just 2 months after the release of their first mini-album, 'Burning Sensation' in February. SF9, who drew attention with their synchronized dance from 'Fanfare' and 'ROAR', will surely mark their presence as a distinctive new boy group by maintaining their trademark of powerful performances and showing various charms with their new song, 'Easy Love'."
Check out the music video now!