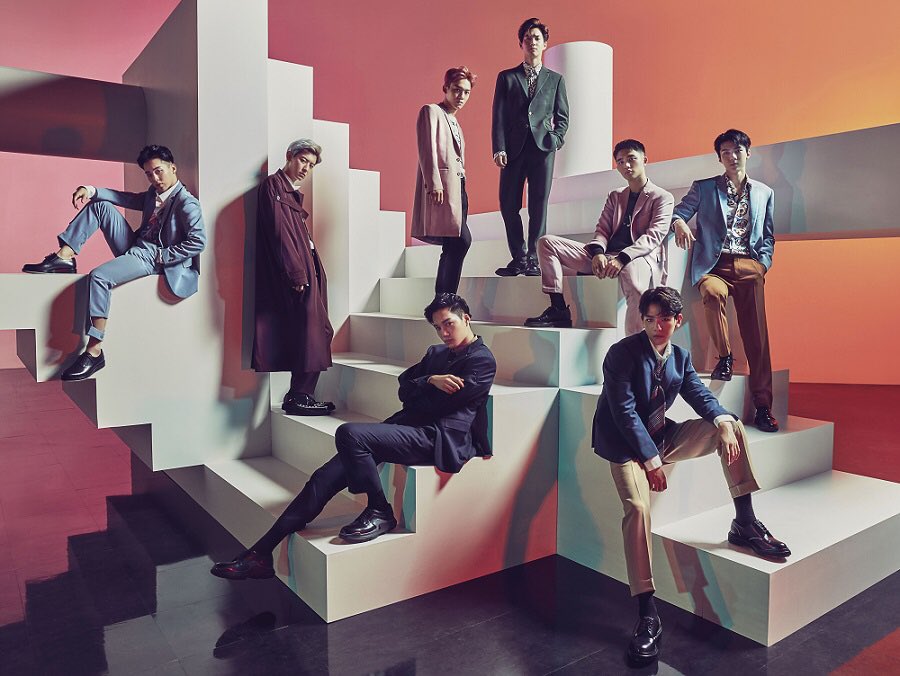 EXO release the short version of their Japanese music video off the 1st full length album!
The boys will release their upcoming 1st album in Japan on the 24th of January which will include 10 tracks, including their title track "Electric Kiss". A short version of the music video was released through SM TOWN's official YouTube channel. They have been teasing their Japanese comeback and the track sounds great and they all look really good.
Track List:
01 Electric Kiss
02 Coming Over
03 Love Me Right~romantic universe~
04 LIGHTSABER
05 TACTIX
06 Into My World
07 Lovin' You Mo'
08 Drop That
09 Run This
10 Cosmic Railway
Watch their music video below.
Video Credit: SMTOWN